"Best Wedding Band"
The Pelicans are honored to have received the Best Wedding Band award in the San Diego Reader. To find out more about our wedding services please view our wedding page.
USO "Entertainer Of the Year"
In addition to many concert performances at bases and military outposts throughout the U.S. as well as world-wide broadcasts via Armed Forces Radio and Television, The Fabulous Pelicans landed aboard 5 aircraft carriers -- at sea! The most memorable performance (other than their plane missing the landing cable twice) was a Christmas show for more than 7,000 personnel aboard the U.S.S. Kittyhawk. The Pelicans performed with groups such as the Doobie Brothers, The Steve Miller Band and Stephen Stills on their USO Tours.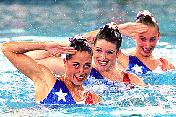 Olympic Games
The Pelicans were selected to perform as part of the "American Rock 'n Roll Review" for Olympic visitors, spectators and athletes during the Summer Olympic Games held in Atlanta, Georgia. The Pelicans performed with acts such as Waylon Jennings, Chubby Checker, America and others.

Denver Broncos
SuperBowl Victory Party
The Pelicans were selected by the NFL to perform for the Denver Bronco players and families immediately following their upset victory over the Green Bay Packers in SuperBowl XXXII.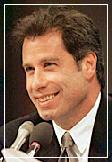 American Cinema Awards
John Travolta "After-Party"
John Travolta received the prestigious American Cinematheque Award at the American Cinema Awards held at the Beverly Hilton Hotel. The William Morris Agency hired The Pelicans to play for Travolta's guests following the awards ceremony. The guest list included Travolta's wife, Kelly Preston, Dustin Hoffman, Garth Brooks, Nicholas Cage, Olivia Newton-John, Sean Penn, Kirstie Alley, Billy Bob Thornton, Scott Glen, Sally Kellerman and many others.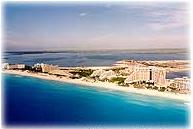 Cancun International
Rock & Roll Festival
The Pelicans performed at this week-long event in Cancun along with other groups such as Blood, Sweat & Tears, REO Speedwagon and others.

IBM's Golden Circle
During this 4-week engagement in Hawaii, The Pelicans received the highest rating ever given a band in the history of this exclusive sales incentive event.
Democratic National Convention

Republican National Convention

Special Olympics 25th Anniversary